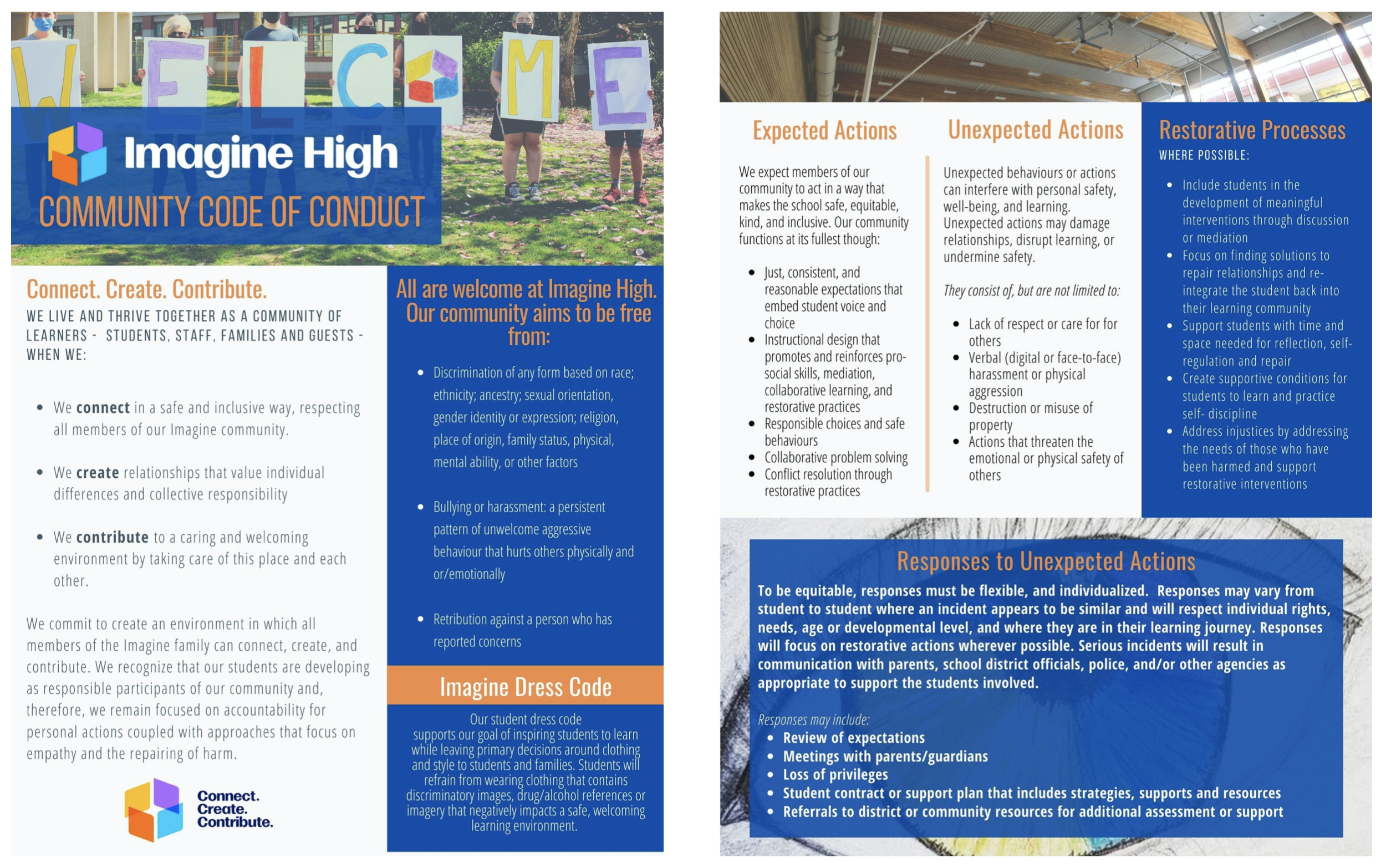 We live and thrive together as a community of learners -  students, staff, families and guests when:
We connect in a safe and inclusive way, respecting all members of our Imagine community.
We create relationships that value individual differences and collective responsibility
We contribute to a caring and welcoming environment by taking care of this place and each other.
We commit to create an environment in which all members of the Imagine family can connect, create, and contribute. We recognize that our students are developing as responsible participants of our community and, therefore, we remain focused on accountability for personal actions coupled with approaches that focus on empathy and the repairing of harm.