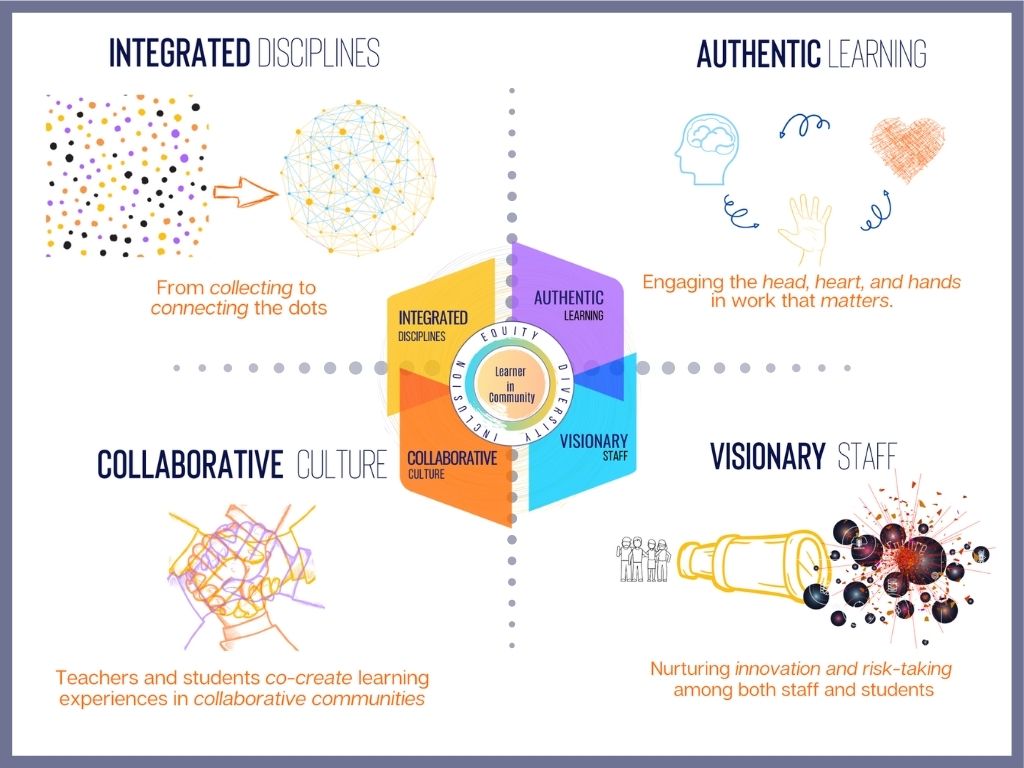 At Imagine High, educators will use the four pillars of Integrated Arts and Technology(SD33) in combination with our core values of equity, inclusion and diversity, position the "learner in community" at the center of our work.
Integration of Disciplines - Learning that is integrated and connected through arts and technology draws subjects together and allows students to experience their learning as an integrated whole, rather than a series of separate silos across the hours of the day. 
Authentic Learning - Imagine High learners will be positioned as creators and collaborators. Learning will mirror the work of the real world, and support students to work alongside artists and creative entrepreneurs to contribute their talents to their community and the world beyond. 
Collaborative Culture - Working side by side with students, teachers will build supportive community partnerships and learning networks, and strive to dissolve the boundaries between school and community. Collaborative learning experiences will support deep and meaningful collaboration among students, staff and the community. 
Visionary Staff - Imagine High will recruit staff who have a desire to embrace and deepen 21st Century learning pedagogies through the integration of arts and technology. Educators will be supported with ongoing professional learning, connections to innovative learning sites in BC and beyond, and opportunities for critical reflection within a supportive community. 
SEE BELOW FOR MORE INFORMATION (IMAGINING IMAGINE HIGH)